About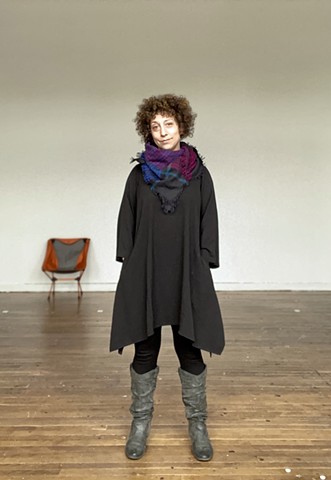 Rana's practice is rooted in a tactile language of form making. It is a responsive approach that is cumulative and gestural. Her hands are active participants in the creative process - articulating ideas through the body like dance. The results are material orchestrations, formal configurations that evoke a sense of balance and stability, yet are fragile, ephemeral, and fleeting. Her work is in a continuous state of being/becoming that is linked to a specific time and place.
Rana Siegel is an artist living in Chicago. She has exhibited in and out of Chicago, most recently at ACRE, Goldfinch, and Flatland Gallery in Houston, Texas. In 2018, Rana completed a year-long Jewish Artists Fellowship at the Spertus Institute in Chicago, where she worked to develop a gastronomic autobiography investigating her family stories and rituals with food. In the summer of 2019, she was invited to the Bauhaus University in Weimar, Germany to discuss her role as an artist working in academic administration - how her creative practice influences her administrative approach.
In 2008, Rana co-founded Spoke (2008-2011), an artist-run studio and exhibition space in the West Loop of Chicago, where she served as one of the Creative Directors. Currently, Rana works at the School of the Art Institute of Chicago as the Senior Administrative Director for five studio-art departments. She holds an MFA in Fiber and Material Studies from the School of the Art Institute of Chicago (2008) and a BFA in Crafts from The University of the Arts in Philadelphia (2001).